Essential oils + Wellness
Although in todays world using Essential Oils is becoming extremely popular, using plants for healing is an ancient health practice. When you consider it, a lot of modern man-made medicines are modeled after how essential oils support us. Unfortunately, sometimes dangerous chemicals are used in modern medicine to achieve this effect. Deciding to take a toxin-free approach to wellness should always be our first step in supporting our bodies, as when we approach our health my masking symptoms, we instead are silencing signifiers that are letting us know that something is wrong. Essential Oils are a wonderful first line of chemical-free defense for our bodies!
facts
It is a fact that by the time most women complete their daily beauty regimen, they have lathered at least 500 synthetic chemicals on their bodies. Yes 500! These chemicals are found in makeup, body lotions/creams, facial cleansers, toners/exfoliators, nail polishes, face creams, eye creams, sun screens, and some are even found in over the counter "essential oils" that are said to be "pure". (more about this further down).
Ultimately friends, our skin (the bodies largest organ) that is full of pores, literally eats everything we put on it. EVERYTHING. Including everything that is in the products we use. Consider it!
How essential oils work
FREQUENCY: It is general knowledge that our bodies operate on electrical frequencies. We are full of energy! The human brain has enough energy to power a 22-watt light bulb. Plants are living, drinking breathing things. Plants are alive and the make up of each plant is incredibly unique. Each plant was created for specific purposes and have uniquely been providing healing benefits to human beings since the dawn of time.
Essential oils are the "LIFE BLOOD" of plants. Each PLANT operates on FREQUENCIES just like we do. Through SAFE, organic and sustainable and correct harvesting, and a meticulous distillation process, the lifeblood and frequency of plants can be carefully extracted. When this happens, we can experience the full benefits of essential oils. Because plants operate on such high frequencies, they raise the human frequency and this is how we benefit from the support of essential oils. Low Frequency is when disease has set in (either emotional or physical).
Higher the frequency = the more support/benefit you can experience.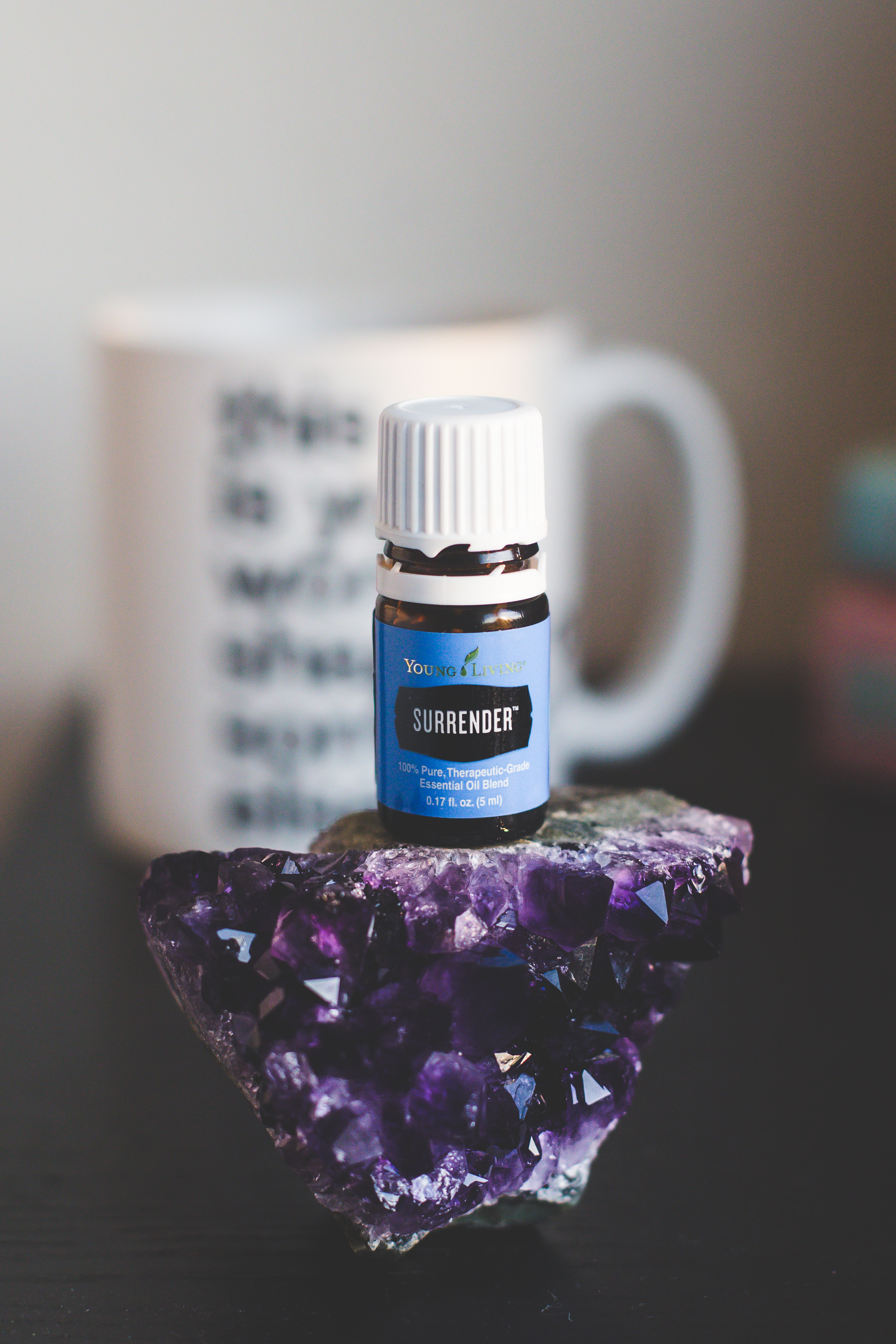 Why Young Living Oils?
The cosmetic industry regulates essential oils and doesn't hold them to the highest standard. For instance, in order for an oil to be called "Pure" on the bottle, it has to have only 5% pure essential oil in it! This means the rest can be other random oils, OR chemical solvents, herbicides, and pesticides that were sprayed during harvest etc. Young Living is a company with integrity, and holds to a higher standard. Young Living oils are the purest, safest oils on the market. They are meticulously distilled, and carefully and sustainably harvested. So much that their farms are open for visitors!
If you are interested in hearing more about the oils I use daily- I would love to share! Contact me.
Contact me at 415-295.2042 with ANY questions.
OR aprilflorayoga@gmail.com
If you are ready to save 24% on your starter Kit now (which includes 11 therapeutic-grade young living oils, a beautiful diffuser and a wealth of samples and other things to try) - please click the button below.